Our 111 years of traditional cooking allow us to serve typical "Iwate" food, rich with the ingredients that Iwate can offer.
Among our repertoire the Nanbu Soba Kaiseki course, which presents Soba dishes in a Kaiseki Style meal, is the most popular course.(Please book this set course in advance, as it may otherwise not be available on the particular day of your visit.
Toll Free Number for Booking(0120-733-130)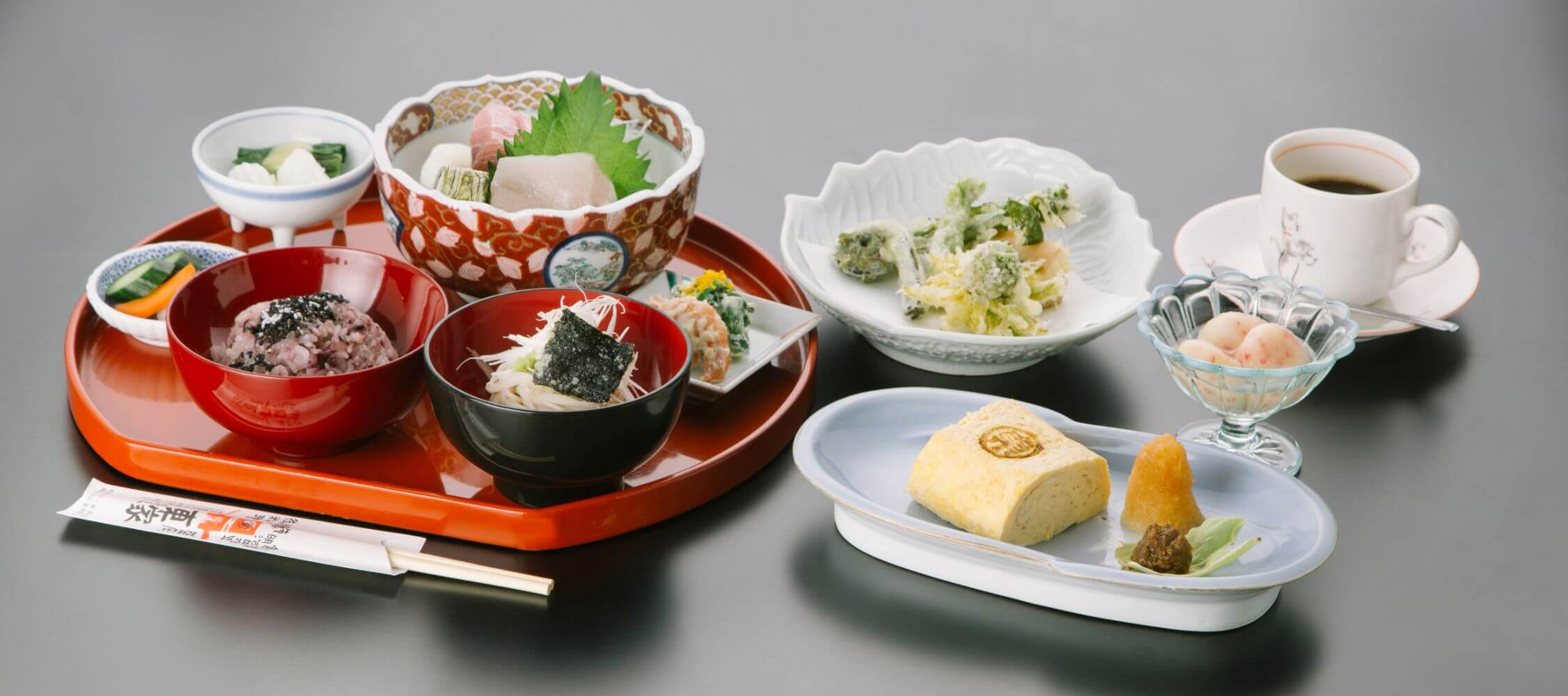 Nanbu Soba Set Meal
¥2,200
Soba noodles are served with selected Iwate side dishes.
Suited for casual lunch occasions.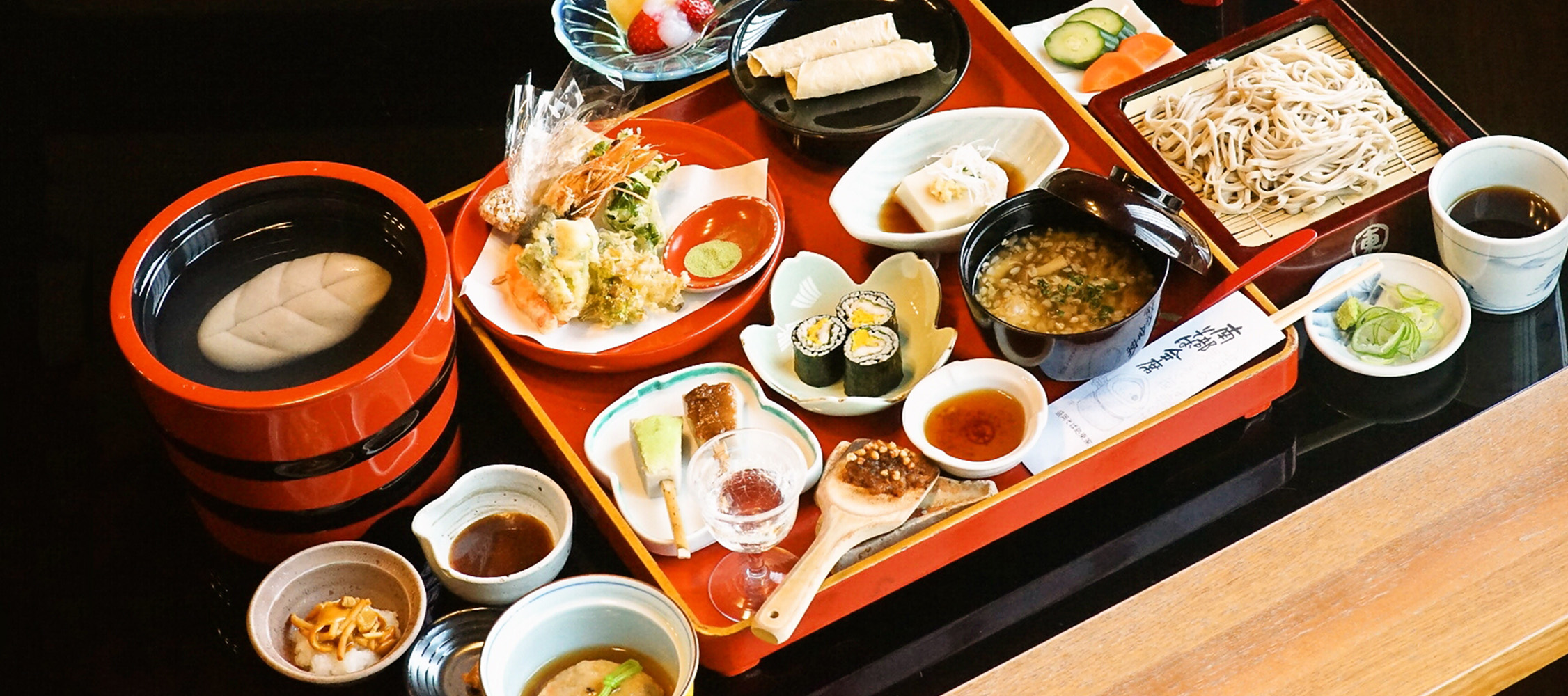 Nanbu Soba Kaiseki Course
¥5,500
This is a full-course menu where every dish will be served in individual plates or bowls. Soba is used in a number of dishes.
This course offers a wide range of soba tastes.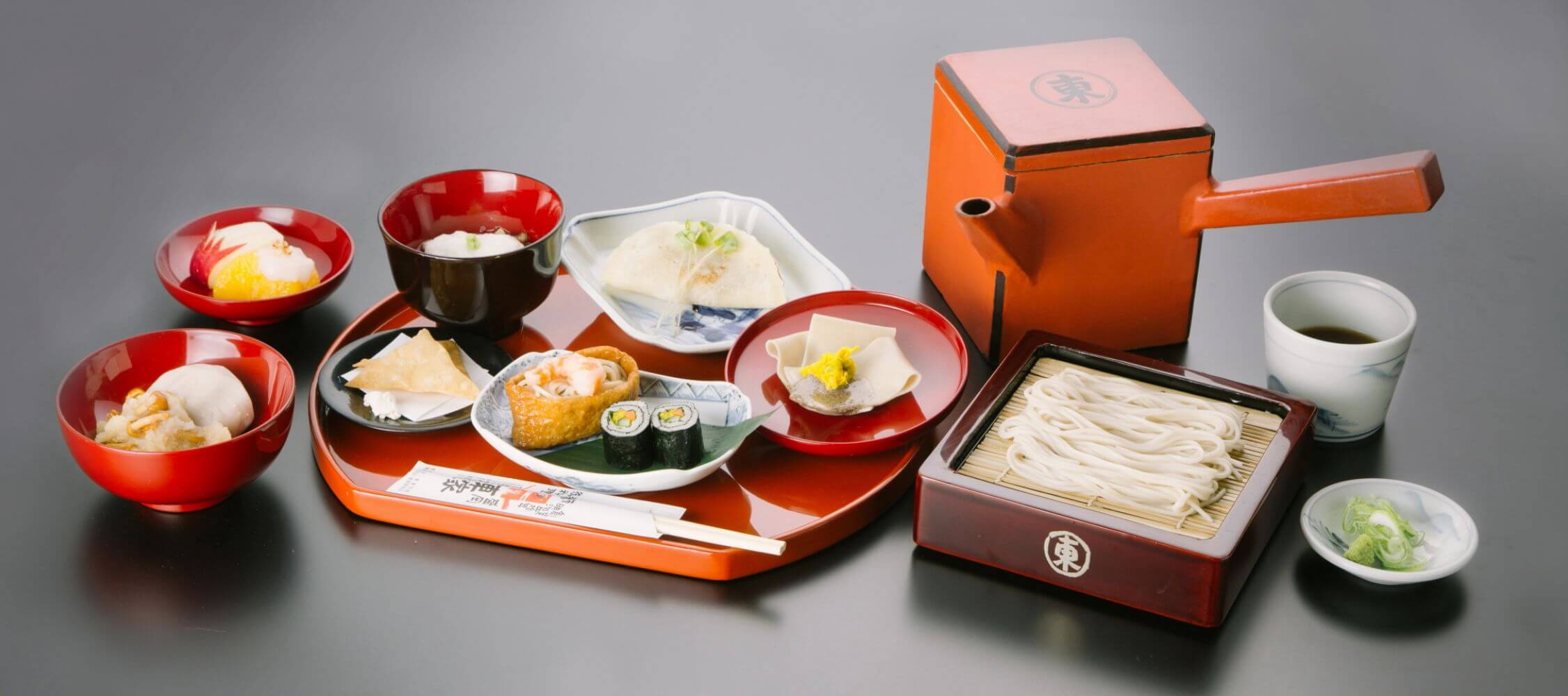 Nanbu Soba Special Meal(Furumai)
¥3,300
This is a simpler version of the Nanbu Soba Kaiseki Course.
Suitable for lunch as well.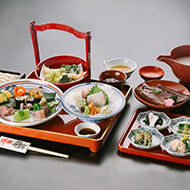 Nanbu Special Meal(Ofurumai Zen)
From ¥5,500
This menu is full of seasonal ingredients available locally and prepared in a special manner for celebratory occasions.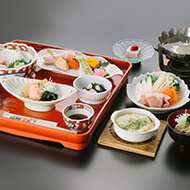 Seasonal Specials
From ¥3,000
This menu offers various taste of seasonal ingredients suited to accompany alcohol drinks. Suited for all party occasions.